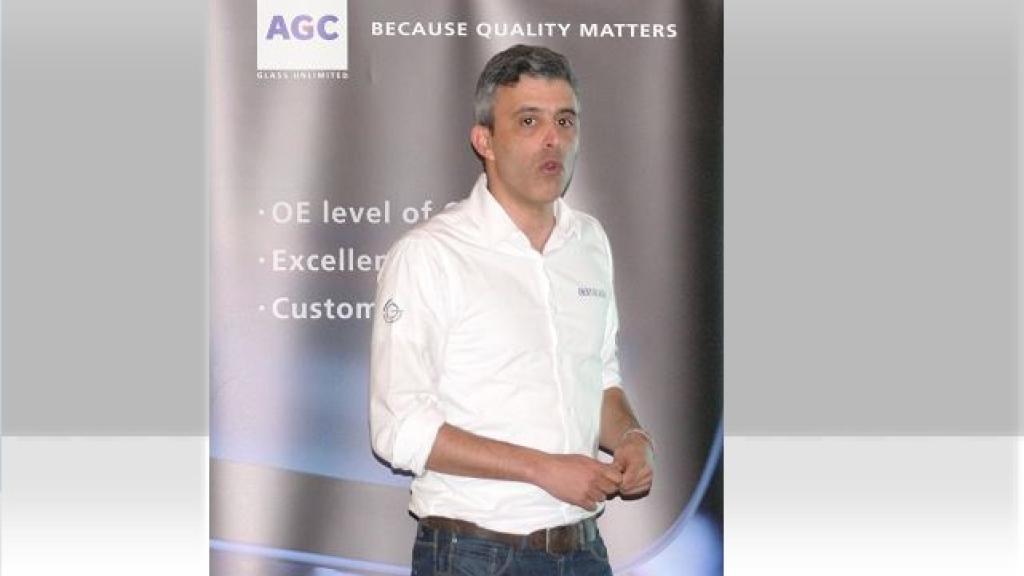 One of the pillars of AGC ARG is customer partnership. We firmly believe that together we are stronger: combining resources and knowledge brings real advantage.
Antonio De La Rosa, AGC/Nordglass key account manager of South Europe, recently participated in a workshop organised by Gestglass in Braga, Portugal. Antonio and João Brito of Gestglass presented their fruitful co-operation to the NewCar fitting network members and discussed ADAS recalibration, the hot topic of ARG market. The audience appreciated the insight into the supplier-distributor co-operation as well as the chance to ask questions on ADAS.

If you are interested in organising such activities together or just want to discuss to see what could be possible, please contact your sales representative.