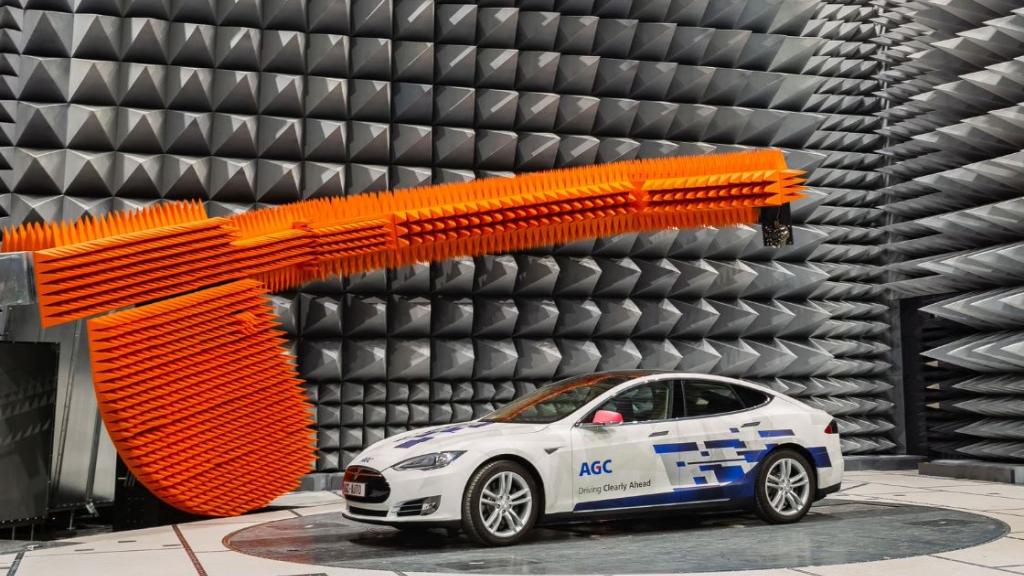 Responding to the growing demand for vehicle connectivity, AGC Glass Europe has unveiled two advanced "anechoic" chambers for developing technology for windows with built-in antennas. The new facility was inaugurated at the AGC Technovation Centre at Gosselies, Belgium, on 15th March.
The walls of these chambers are covered by material that absorbs electromagnetic waves and prevents them from bouncing back. This provides the ideal conditions for AGC to measure the transmission and reception of electromagnetic signals for communication between vehicles and with their surroundings, as well as through windows in buildings.
AGC facility has received support from local government and will serve as a technology platform for other players involved in the connectivity revolution, including public authorities and the transport, construction and telecoms industries.
Watch this video to see it yourself!