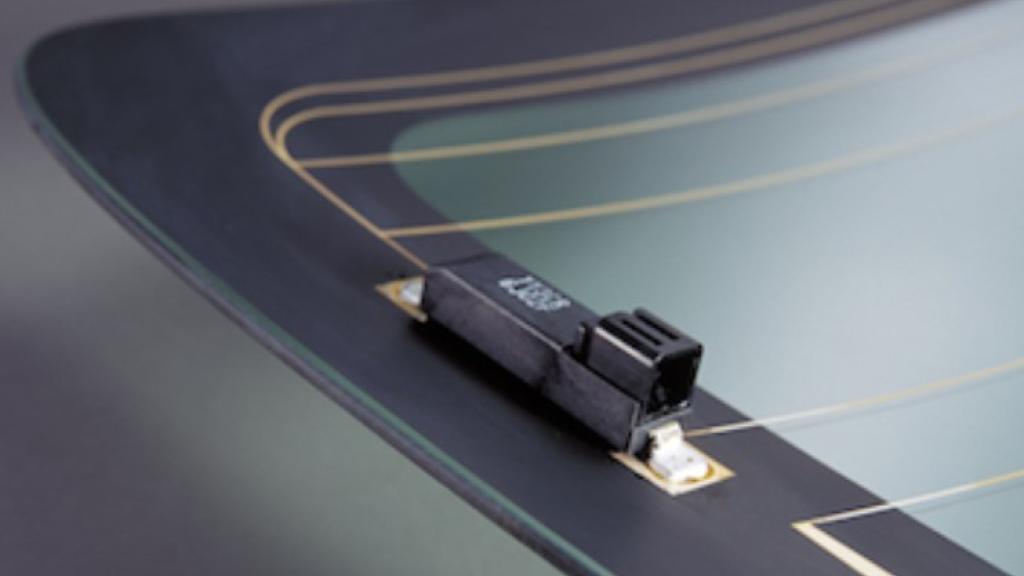 Glass antenna technology was born in the USA in the 1970s, led by manufacturers of metal antennas. Foreseeing the importance of telematics in the auto industry at the time, AGC decided to develop its own glass antennas. A special glass "antenna team" composed of amateur radio enthusiasts from AGC factories was formed and the venture started.
Early glass antennas enclosed copper wires inside the windshield, but these picked up too much noise from electrical components in the vehicle. Then AGC invented a method to print and calcine antenna wires using conductive silver paste – still the mainstream of glass antennas today.
Over the years development and continuous improvement followed. From different radio frequencies to TV reception, car navigation and keyless systems. In 2007, AGC developed its proprietary glass antenna for digital TV.
Now we are entering another revolution, controlled by the need for connectivity between vehicles and infrastructures. And glass is a key component of this new era – combining antennas, cameras, sensors and other devices, while maintaining its original functions of transparency and safety. Just like the development of glass antennas 40 years ago, the challenge for AGC to develop new glass products for connected and autonomous vehicles has begun. Recent investment in anechoic chambers is an example of how AGC is preparing to offer future solutions for both the OEM and ARG markets. Stay tuned and read more about AGC and 5G antennas in the next newsletter.