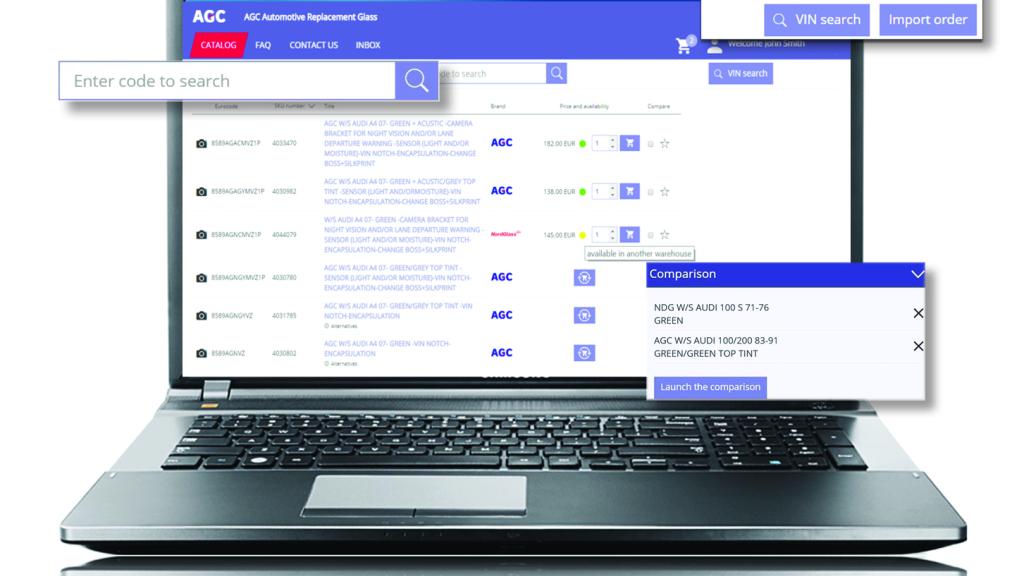 Product identification is getting more and more complex and time consuming. Sometimes you know the exact product you need to buy but more often than not, it is difficult to pinpoint the exact version you need for your customer.
Our webshop has multiple tools to help you quickly narrow down the options and find the right product. This includes a handy product comparison tool and high-quality photos with zoom function to see the details. You can also use the fast search field for a keyword search, for example Twingo, GPS, moulding…
You can of course browse the catalogue in the traditional way. We have recently added new filters: Glass Colour, Shaded Band Colour and Options. Just click on "More options" to see these filters.
The most reliable way to crack even the most difficult product identification cases is the VIN search. Enter the VIN and receive the exact windshield for that car. So quick and easy!
Login to the webshop now to discover how you can save time!