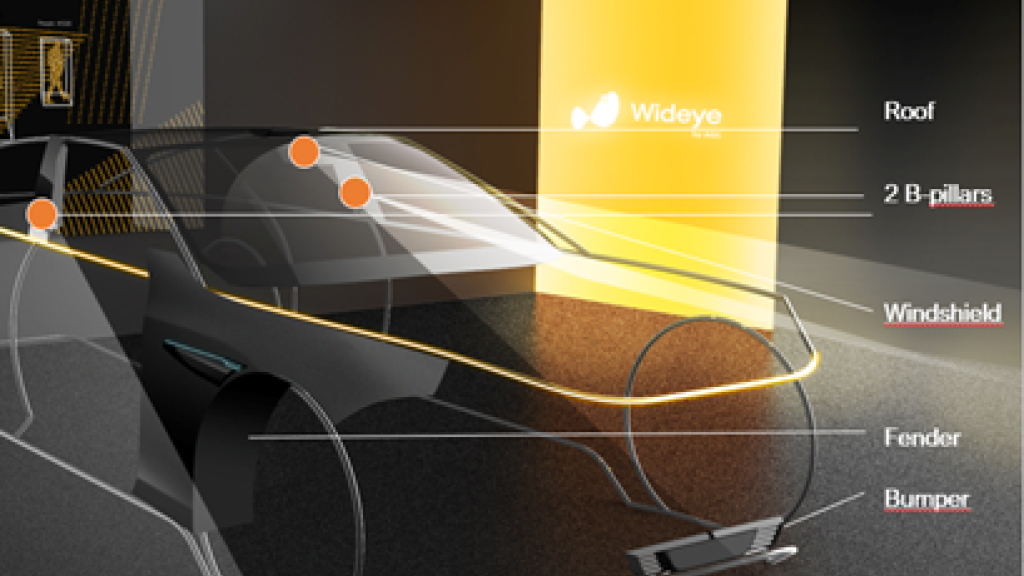 The Wideye project came into being in 2016 and has since then been striving to contribute to the interchanging mobility and transportation sector through providing both efficient and esthetic sensor integration. As an integral part of the AGC Group and a leading innovator, the Wideye scale-up is dedicated to value-based solutions for safe autonomous mobility, better known as '360° seamless automotive GLASS integration solutions'. Reliability, seamless integration and performance are its ultimate watchwords.
Given the automotive industry's ever-increasing interest in sensor technology as well as safe autonomous vehicles, the market demand for sensing devices has never been this high. Sensor integration has thus become of paramount importance in recent years and must comply with three of the main requirements: be effective, fail-safe but also refined and stylish. A challenge Wideye was not afraid to take on, let alone successfully meet.
With the intent of increasing mobility and driving safety, Wideye has conceived a real winner with its 360° field of view solution. A valuable feature that integrates sensors around the car so as to have a full-range vision of the vehicle's surroundings, whether near or far. In fact, five of these sophisticated and innovative ADAS sensor prototypes will be proudly showcased during the most influential tech event in the world: CES®. These are located in the vehicle's windshield, roof, B-pillar, fender and bumper.
The sensing devices mounted on elevated positions such as the windshield and roof are said to enhance range detection and environmental perception. As far as obstacle detection is concerned, sensors placed on the side of the vehicle, on the B-Pillar, play their role to a tee thanks to their top-notch 3D mapping and spatial detection. Another lateral position such as the fender is also ideal for discreet sensor incorporation without jeopardizing the car's sleek design and esthetics. Just like the sensors placed inside the so-called traditional grill or bumper for additional efficiency.
Like-minded competitors better brace themselves for the ambitious scale-up isn't afraid to unleash its full potential… 2023 cannot come soon enough!