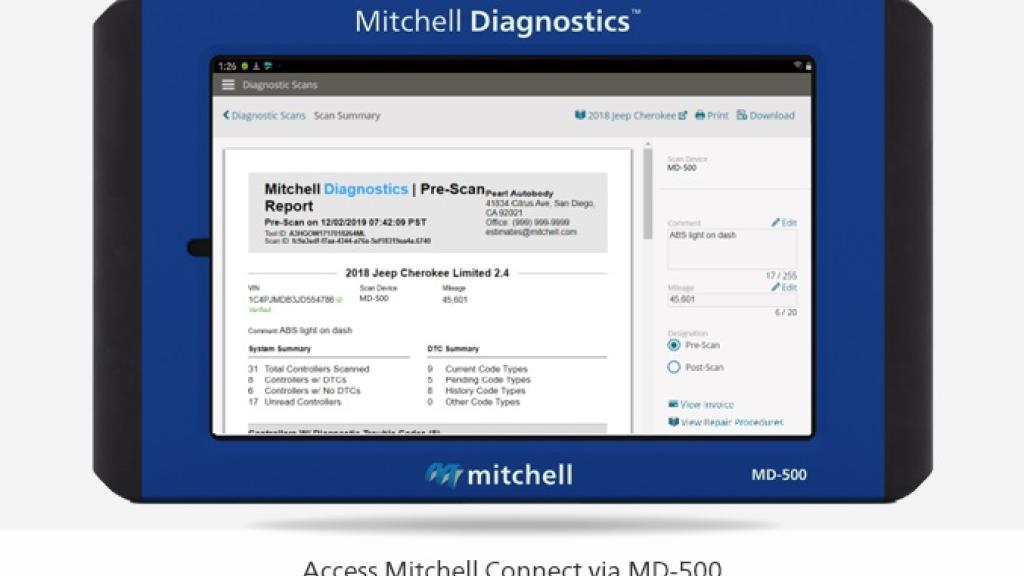 More and more cars are equipped with technologies to increase road safety, but that does not mean car collisions are a thing of the past. Having your car at the repair shop is always a nuisance, but the MD-500 wireless tablet shaves valuable time off repair jobs and will have your car back on the road much quicker.
The device's fast processor takes less than 60 seconds to perform a diagnostic scan for most vehicles out there, regardless of model, make or year. It allows to assess the damage, make repair estimates, receive assignments, upload reports and photos, and even link to OEM repair procedures.
These features simplify the technician's job and guarantee effective and safe repairs. To top this all off, the possibility for in-house ADAS calibration makes the MD-500 the ultimate tool of the trade.
The MD-500 is the result of a recent collaboration between Mitchell International – a California based software provider for automotive repair solutions - and Bosch Automotive Service Solutions. The device incorporates Bosch's vehicle coverage and hardware that runs Mitchell's cloud-based solutions.